Take the Mystery out of Modern Trucking
Now you can perform functions once reserved for dealers.
OTR Diagnostics goes beyond your typical hand held scan tool.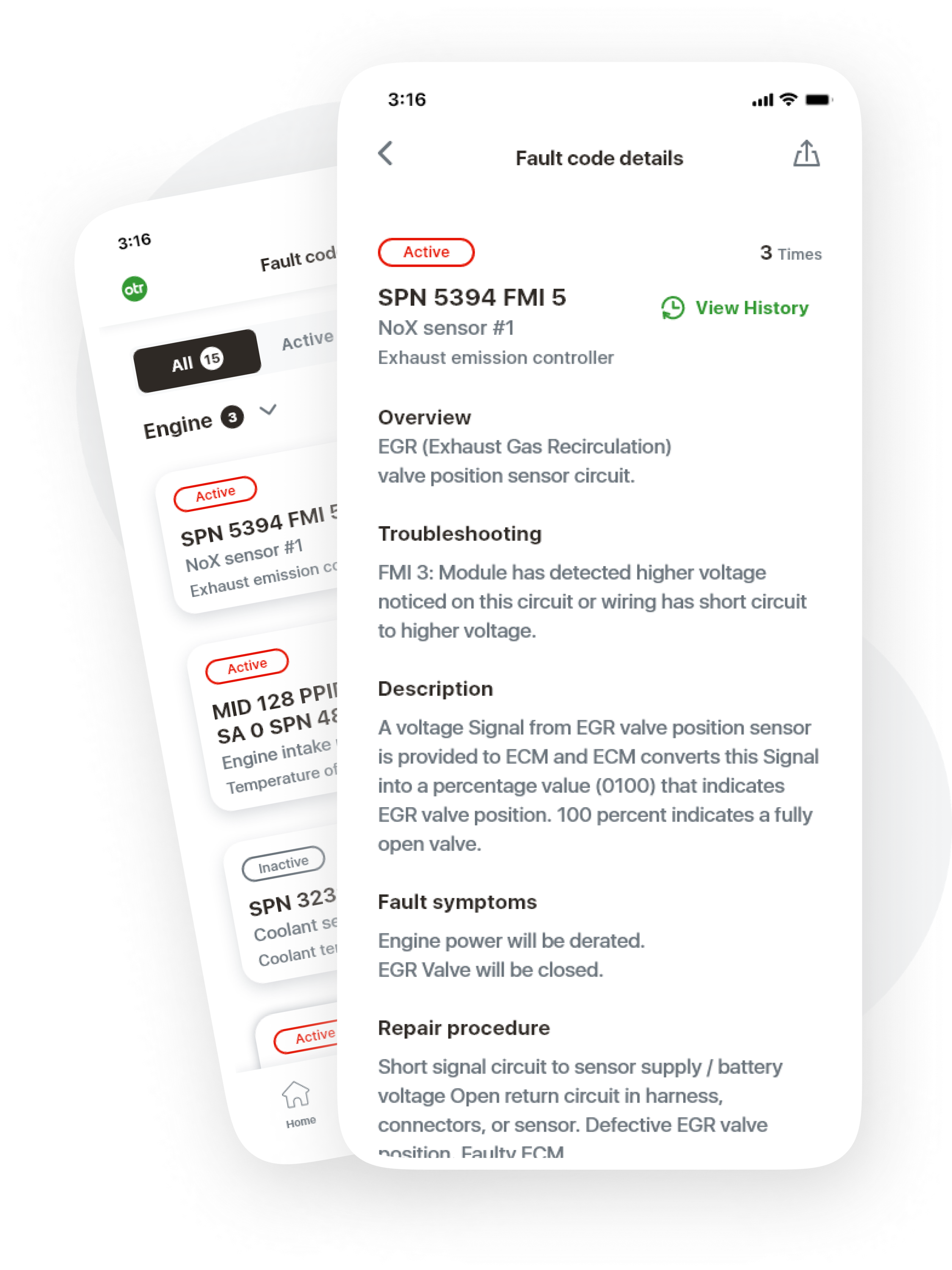 VIEW FAULT CODES ON YOUR MOBILE DEVICE
OTR Diagnostics gives you access to vital information about fault codes, their causes and more. These details rival advanced dealership software, far exceeding your average handheld scan tool.
✔️ Quickly discover what those dash lights mean.
✔️ Know what caused the problem.
✔️ Learn how often the problem has occurred.
✔️ Know how to fix it or what components need replacing.
Once you know the problem you can take care of it. Who's in control now?
This device has already paid for itself! It correctly said we needed a NOX sensor in order to get the check engine light off. 100% correct! Saved several trips to the dealer. 5 Stars!
OWNER-OPERATOR
2014 KENWORTH PACCAR MX-13
Gone are the days when only your dealer technician or roadside mechanic could force a regen on your truck. You can also reset fault codes or aftertreatment. Send the command from your device in just one tap, and the process begins. Now you can perform your own repairs and maintain the DPF system yourself.
Didn't we say you'll feel like you're in control?
Really enjoy how much information is offered with this tool and details how to fix the problem without a expensive bill at the end besides buying the parts .. For a owner operator you can't go wrong with this tool trust me.
OWNER-OPERATOR
2014 KENWORTH PACCAR MX-13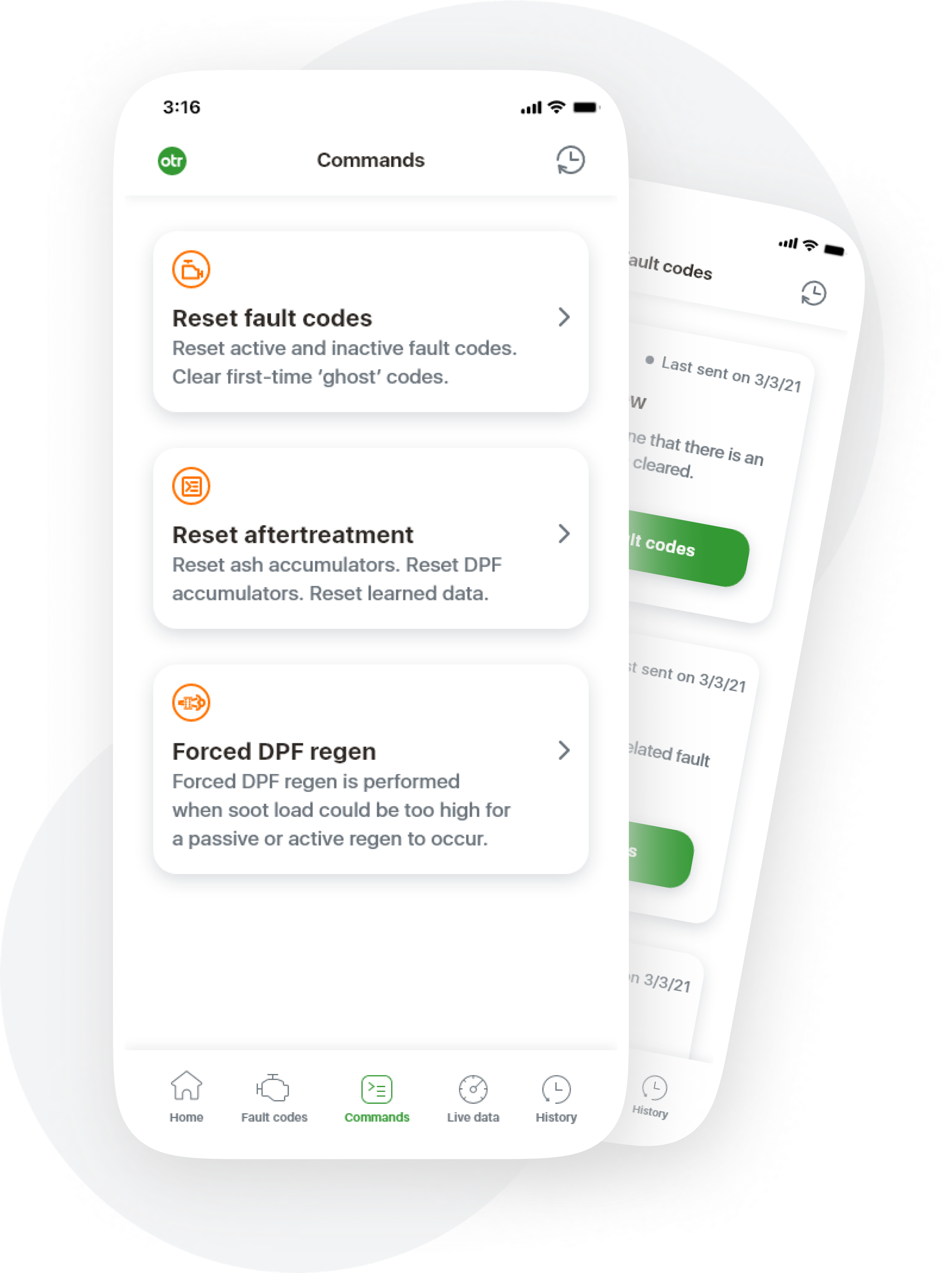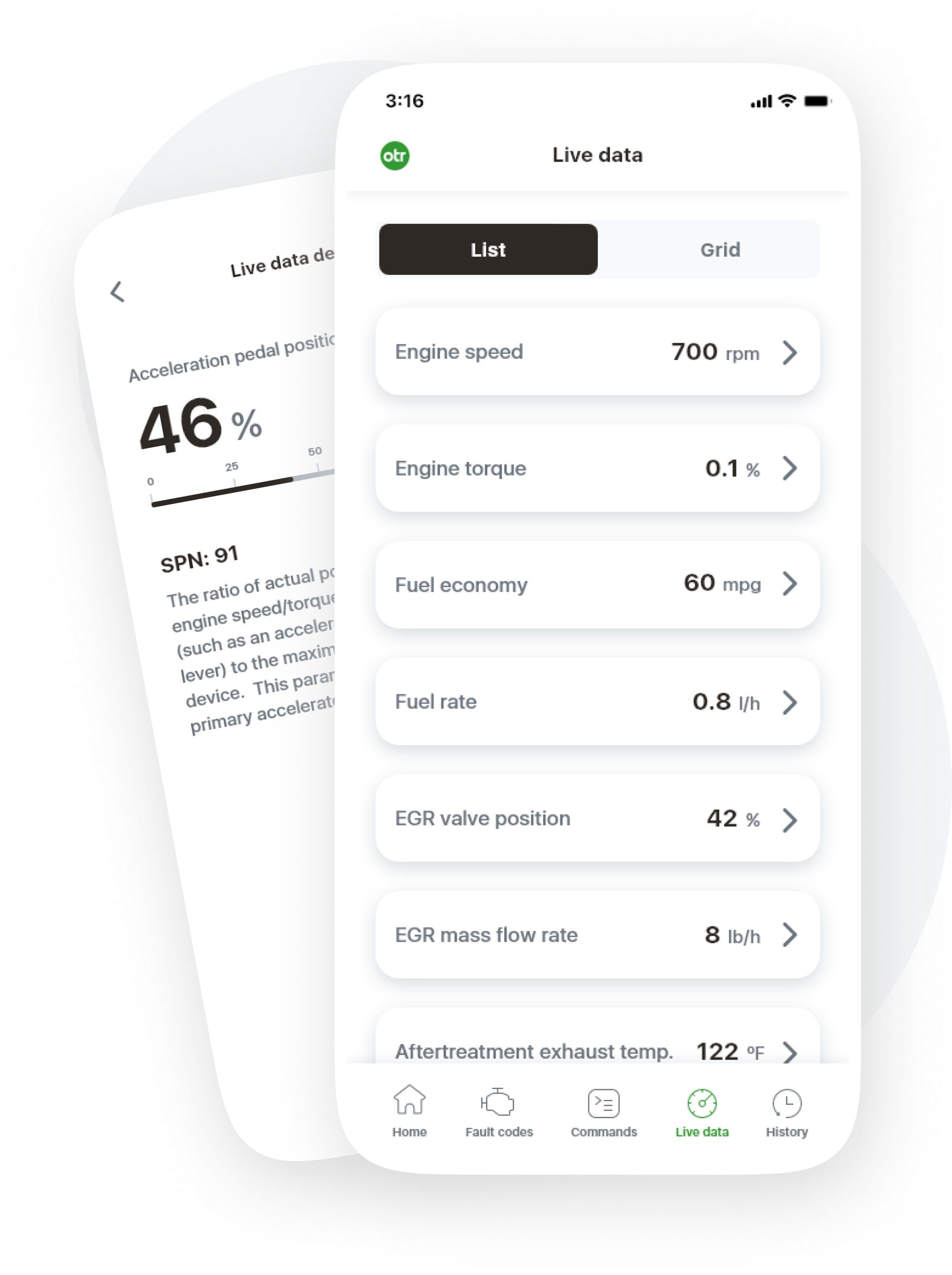 Modern trucks have computers making thousands of decisions every second. OTR Diagnostics' live data gives you real-time information the computer is using to run the truck. Do you want to monitor what kind of temperatures your exhaust is reaching during regeneration or what your EGR position is? Live data is where you will find that and so much more. Viewing live data lets you see problems before they stop you in your tracks.
OTR Diagnostics lets you monitor things like:
| | |
| --- | --- |
| | |
| | |
| | |
| | ✔️ Accelerator Pedal Position |
| | ✔️ Engine Fuel Delivery Pressure |
"Just got the otr tool today, hooked it up and couldn't be more pleased with how well it works and the real time data is a huge help when trying to diagnose."
OWNER-OPERATOR
2014 VOLVO D13
Puzzled with a reoccurring issue that's not so easy to resolve? Knowing your history can help you diagnose the problem. OTR Diagnostics records fault codes and commands. Now you'll know where your truck had issues and when you reset fault codes, reset aftertreatment, initiated forced DPF regens, and how long regen lasted.
"After $1800+ dealer dollars in a month, I went for OTR's subscription because of the 60 day return and solved my issue in about 2 hours after the tool arrived. After clearing codes and a 90 minute regen … Issue fixed. Money well spent."
OWNER-OPERATOR
2009 FREIGHTLINER - CUMMINS ISB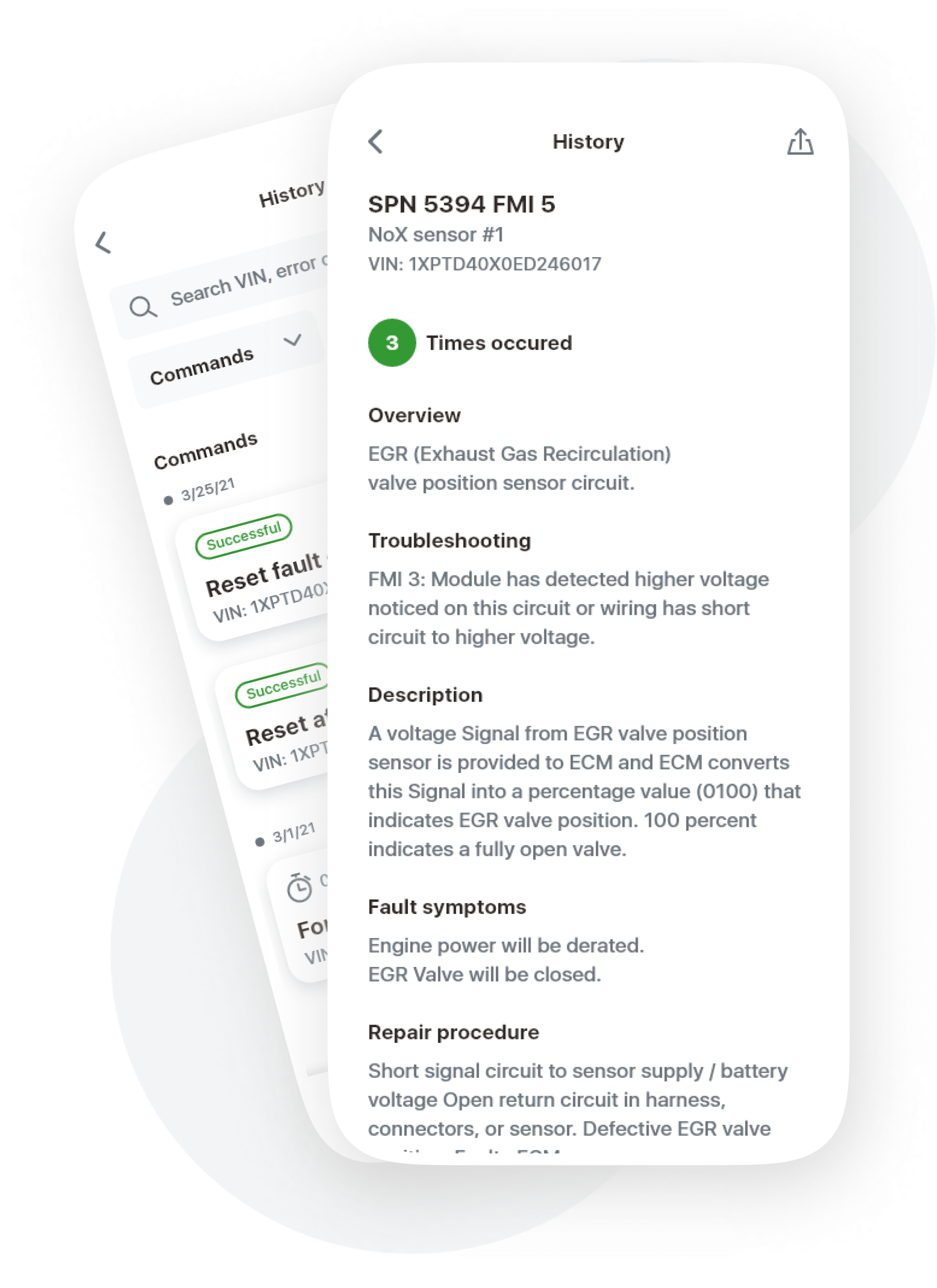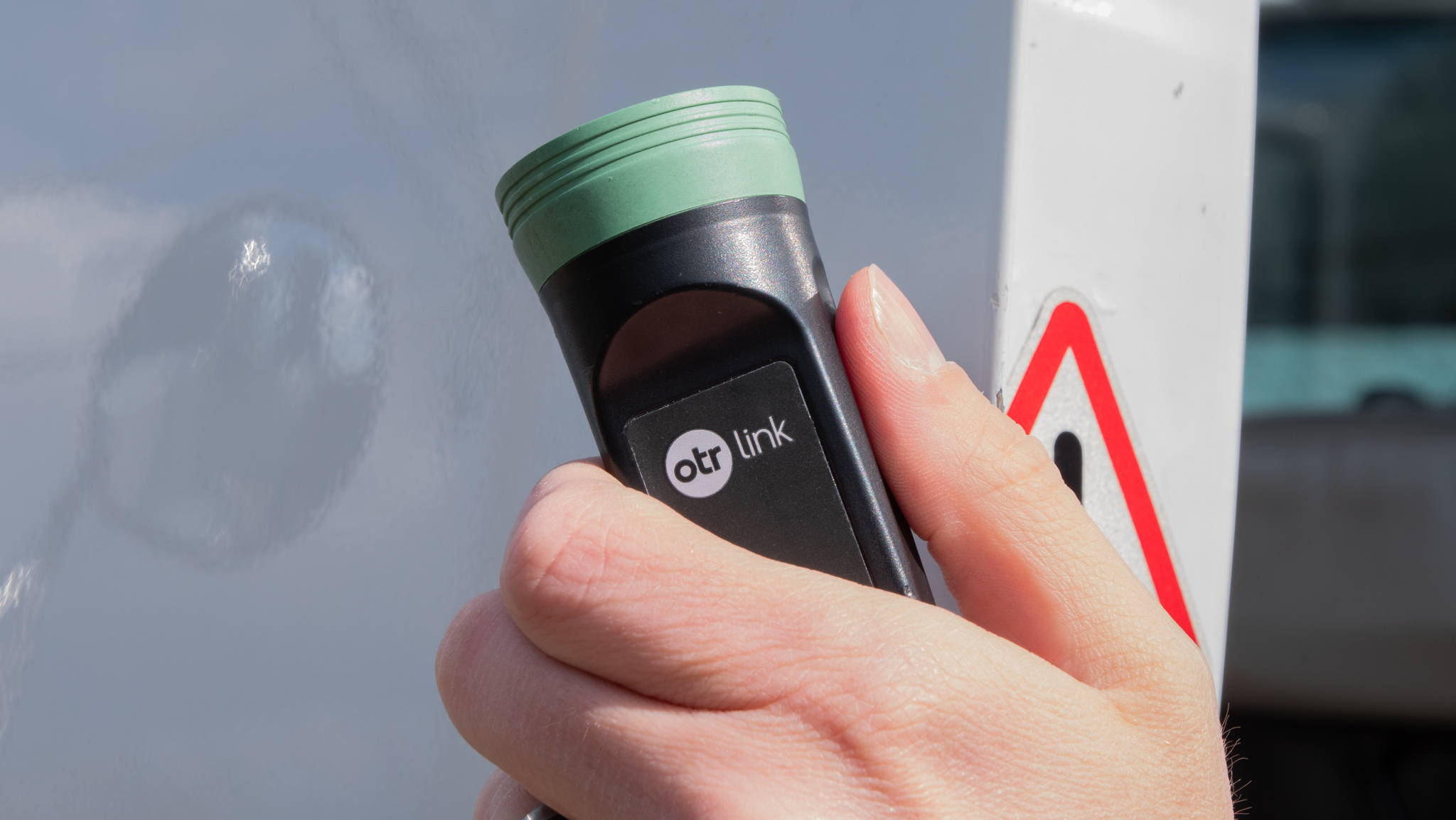 Check the available engines to be sure OTR Diagnostics will work for your engine.
Purchase OTR Diagnostics (we'll ship your adapter fast).
Download OTR Diagnostics App for your device from the Apple App store or Google Play store.
Receive your adapter.
Connect the Bluetooth adapter to your vehicle diagnostic port and pair to your mobile device.
Begin using OTR Diagnostics!
OTR Diagnostics Features at a Glance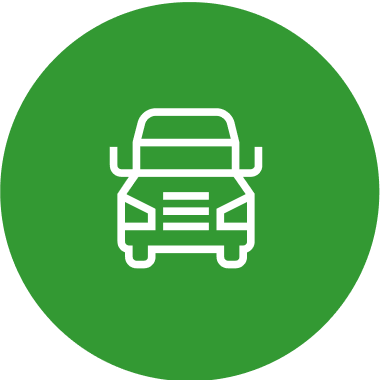 Get full diagnostic access to an unlimited number of vehicles with a variety of makes and engines.
Read and Reset Fault Codes
View/reset active and inactive fault codes. Detailed descriptions provide troubleshooting, history, possible fixes.
Fault Code & Command History
Know how often and when a fault code was reset or a forced DPF regen lasted.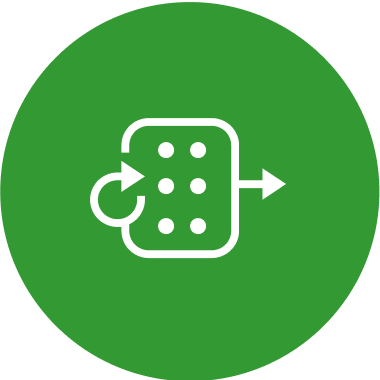 When you've replaced aftertreatment components to comply with a derate, you can reset the aftertreatment values and be on your way.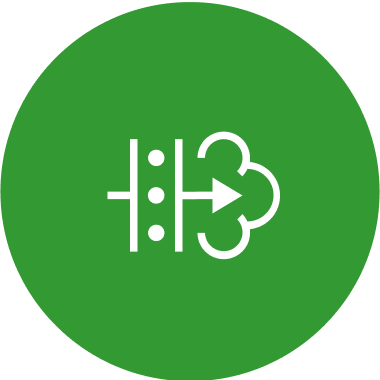 Perform a forced regen when you're unable to initiate a passive or active regen due to a high soot load or other variables.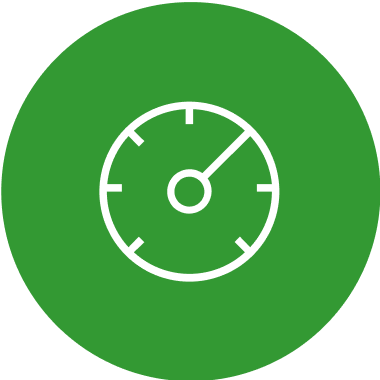 Viewing live data keeps you informed about your vehicle at any moment. Data includes: DEF Fluid Level, DPF Soot Level, EGR Value Position, Aftertreatment
Exhaust Temps, (+more).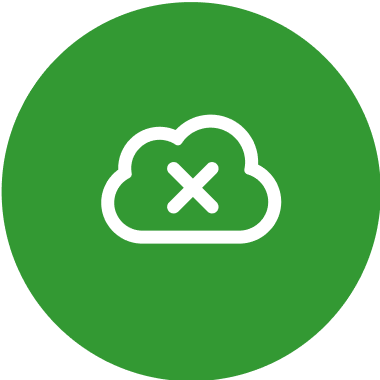 Use OTR Diagnostics even in locations with no service or data with up to 14-days from your last online session.

OTR Diagnostics | Professional
$200 one-time purchase hardware
$600 - 12 month PRO subscription
| | |
| --- | --- |
| | |
| | Packages include all needed hardware and first year subscription. |
| | Subscription automatically renews after one year unless canceled (cancel at any time). |
| | Works on iOS and Android. |
| | Comes with a 60-day money-back guarantee. |
How does the subscription work?

Subscriptions are based on a 12-month basis.
Does this App need to be online to be used?

OTR Diagnostics is bluetooth based and does require you to have Wifi or cellular coverage for you to be able to use the app
I currently have a compatible Bluetooth Adapter. How can I purchase only a subscription?

If I have an existing OTR Performance account, how do I link my OTR Diagnostics subscription to the account?

When purchasing a subscription, you must use the same email on your existing account when you are on the checkout page. Then it will automatically link your subscription to your existing account. If you are having problems managing your subscriptions,
click here
Which platforms Is OTR Diagnostics available for?

OTR Diagnostics works on iOS and Android mobile phones and tablets.
How do I create an account?
You have to create an account on the web browser. Follow the details below to get started.

Create an account at otrperformance.com/account/register

Purchase your professional package / subscription and use your email that you used when purchasing.

If you purchased, please check your email to activate your account with the email that you purchased with.
Please note: OTR Diagnostics Subscription is tied to your email that you used to make the purchase.

Download the "OTR Diagnostics" mobile app and use the credentials created to Login in to "OTR Diagnositics" on both iOS & Android.

If you experience any issues, please email, chat or call us! 586-799-4375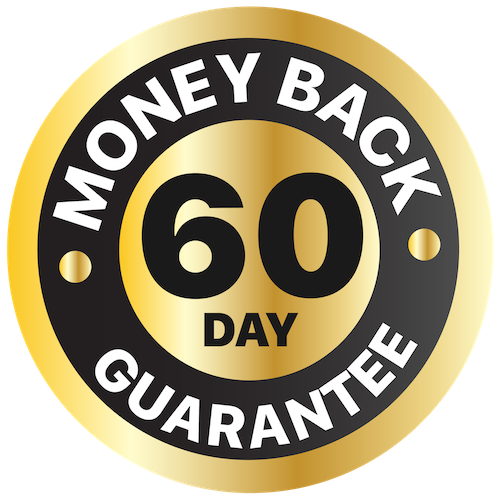 We get it, you don't know us very well yet. That's why all OTR tools come with a 60-day, no-hassle money-back guarantee. If this tool doesn't fit your needs for any reason, just let us know within 60 days of receiving your order, and we'll refund 100% of your purchase price. We've got your back.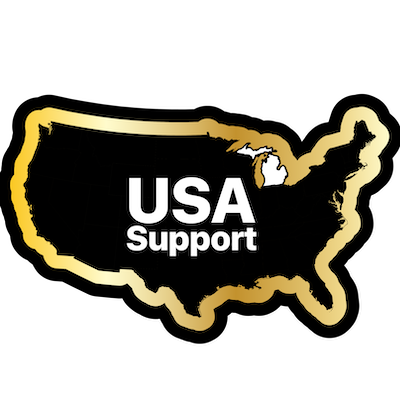 Located in Detroit MI, (EST). A truly committed team of trained experts that are there to assist with any customer service, technical support or general questions you may have. No bots. No bouncing. Real help from real people, when you need us! Contact us via phone, chat, or email anytime.