Keep your wheels going & your cash flowing
You'll have the power to clear fault codes, reset the aftertreatment system by reprogramming all the parameters to default values, and if necessary, perform a forced DPF regen of the DPF. Anywhere, anytime.
Our plug-and-play tool gives you the ability to run advanced diagnostic functions in less than 5 minutes.
---
Engines Covered (9pin)
On all Paccar engines, it is necessary to locate the color of your diagnostic plug on the truck underneath the dash.
| | |
| --- | --- |
| Engine | Emission |
| Paccar MX11 | EPA10 |
| Paccar MX11 | EPA13 |
| Paccar MX11  | EPA17 |
| Paccar MX13  | EPA10 |
| Paccar MX13  | EPA13 |
| Paccar MX13  | EPA17 |
NOTE: OTR Diagnostics will not work with the OTR Reset Tool.
Compare OTR Reset Tool vs OTR Diagnostics - here
In less than 1 minute, handle DTC issues including...
Reset Active Fault Codes. Fault codes that determine that there is an existing issue. Certain active fault codes can be cleared, however, if the problem has not been fixed the fault code will reappear prompting you to seek service.
Reset Inactive Fault Codes. Fault codes that indicate that there was a previous issue.
Clear first-time 'Ghost' Codes. What's a ghost code? Specific trucks will display fault codes on the dashboard, and most of the time you'll have a check engine light or a check module message. After this, a screen will appear stating that the error has occurred. Many of the codes that appear on your dashboard fall into the category of "ghost" codes, meaning that the fault code was triggered by certain conditions that are nearly impossible to recreate.
To get rid of ghost codes, all you have to do is plug the OTR Reset Tool into the diagnostic connection and clear the DTCs once. 
Note that if the fault code comes back a second time, you do need to take the matter seriously.

Plus, overcome these aftertreatment issues in 3 minutes or less
Reset EGR Derates / DPF Derates. Accumulators. EGR / DPF derates have stored values in the engine control module and aftertreatment control module (ECM/ACM).  Reset the EGR / DPF derate is necessary to perform after replacement of engine or aftertreatment components.
Reset DEF / SCR Derates. DEF / SCR derates have stored values in the engine control module and aftertreatment control module (ECM/ACM).  Reset of the DEF derate is necessary to perform after replacement of aftertreatment components.
Reset Aftertreament Learned Data. Measurement of learned data based on various engine components to adjust your injection timing based on characteristics of your engine sensor values.
Reset DPF Regeneration Timers. Measurement of time since the last DPF regen occurred. The calculation is based on time, miles driven, and fuel usage.
Reset DPF Soot Levels. DPF soot levels have stored values in the engine control module and aftertreatment control module (ECM/ACM).  DPF soot levels determine the status of your soot level in your DPF system. Reset of the DPF soot level is necessary to perform after replacement or cleaning of DOC/DPF filter.

"Great product! Great tech service, gentleman on the phone was with me for a long time and helped me a lot!! Super super company!! best money ever spent"
Review by Michael W. on Jan 18, 2021
How the OTR Reset Tool Helps with High Soot Notifications & Derates
When a failure occurs, this will prompt you a "high soot" notification on your dash and will derate your vehicle to seek service. You'd need to take the filter off the vehicle and send it to an approved DPF cleaning shop so they can assess how badly it's clogged. If the filter is a good candidate for cleaning, then you'd perform that service and reinstall the filter on your vehicle. 
This is where the reset tool comes in handy — because your filter is clean, but your engine controllers don't know it yet! The OTR Reset Tool resets the system so your engine knows it's operating with a cleaned filter.
What's a forced DPF regen, and when should you perform it?
A forced DPF regen is performed when a diagnostic scan tool, such as the OTR Reset Tool, starts the regen process. The DPF soot load could be too high for a passive or active regen to occur, meaning you'll need to perform a forced DPF regen.  
When to start a forced DPF regen

When the soot level is too high for a passive or active regen to occur
When maintenance items are replaced on the aftertreatment system in order for you to clear certain fault code
To keep your DPF filters clean, which can save you fuel mileage and prevent breakdowns
7,000+ units
sold and counting.
Who's the OTR Reset Tool for?
The OTR Reset Tool is for fleet owners, owner-operators and drivers who are tired of paying every month for check engine lights, regens, and resets. 
With this tool, you'll instantly be able to:
Cut down on the days your vehicles spend in repair shops
Get a deeper insight into your engine's performance and each rig's unique quirks
Drive confidently at night or out of state with less worrying about getting stuck
If you've ever lost a day (or a load) due to breakdowns, engine faults, soot level, or mysterious, un-re-creatable ghost codes, you need this tool.
Take it from our happy customers:
J1587/1708 Protocol
Transmission ECU (MID130) – Eaton Fuller / Meritor Wabco
ABS / Brake ECU (ABS136) - Eaton Fuller / Meritor Wabco
Standard SAE J1708 Fault Codes
J1939 Protocol
PMCI - Engine ECM 
EAS3 - Aftertreatment ECU
CECU - Cab Controller 
ABS / Brake Module 
Standard J1939 Fault Codes
How to use
2013 Peterbilt 386 Paccar MX13 EPA10

"I just received this product and used it for the first time product worked exactly as I was told. I would highly recommend all truck drivers to purchase one and have it on their truck at all times. I must say that Jason was excellent and his team at OTR performance very much appreciate once again thank you guys and I highly appreciate your efforts."
Review by DJ F. on Dec 18, 2020
Reset Tool FAQ
What does a forced regen do?
Forced regeneration is a diagnostic process that builds temperature to burn soot accumulation down to ash within the dpf filter. During this process, the truck's computer can closely monitor and test multiple portions of the after treatment system. This type of regeneration can only be performed when a diagnostic tool starts the process within the truck's computer.
What if the fault codes do not go away?
Yes, this can happen! If you have an existing issue or "Active Fault," you must correct the issue or perform a DPF regen for the code to go inactive.
The OTR Reset Tool helps avoid problems, aid in resetting parameters, and running a forced regen. However, if you have any component failures related to the aftertreatment system, they will still require repair.
Will a forced regen void my warranty?
Resetting faults, resetting soot levels, and running forced regens will NOT void your warranty.
How often to do a forced regen?
A forced regen can be performed as often as possible. As a general rule of thumb, we recommend once every couple of weeks to ensure that the filters are maintained.
60-Day Guarantee
We get it, you don't know us very well yet. That's why all OTR tools come with a 60-day, no-hassle money-back guarantee. If this tool doesn't fit your needs for any reason, just let us know within 60 days of receiving your order, and we'll refund 100% of your purchase price. We've got your back.
5-Year Warranty
All our products come with a free limited 5-year warranty. Before any product leaves OTR Performance it is tested and retested to ensure it works as intended the first time. The 5-year warranty also includes one free exchange should there be an update for your particular Reset Tool.
USA Support
Located in Detroit MI, (EST). A truly committed team of trained experts that are there to assist with any customer service, technical support or general questions you may have. No bots. No bouncing. Real help from real people, when you need us! Contact us via phone, chat, or email anytime.
Customer Reviews
Write a Review
Ask a Question
01/25/2022
Jose
United States
I recommend this product
Otr performace tool for my Kemworth T660
You guys are awesome and your product is amazing, couldn't ask for better service the customer service top notch thank you
01/20/2022
Sadek A.

United States
I recommend this product
It saved me a tow bill and a shady mechanic
Never let your def run low or you'll have a shady mechanic that will take advantage of you. Picked up same day and was back on the road in less than 30min. Price can seem a little hefty but worth every penny. No regrets in buying this reset tool.
01/02/2022
Paramjit S.

United States
I recommend this product
That's really helpful
I have Peterbilt 2014, and I spent $200 three four times for forced Regen. Now I do it myself. Saving that money. Doing regen whenever I can do it. That helps in preventative maintenance.
12/20/2021
Domevelo M.

United States
I recommend this product
Forced Regen
Product as advertised.
12/11/2021
ELISEO R.

United States
I recommend this product
excellent 5 mph derate Reset tool Temporarily
It is a good option when there is no available tool to temporarily remove the derate mode 5mph since you will not be able to see the dtc why the vehicle was put in protection mode, speed reduction and loss of power.
12/09/2021
Eleantay M.

United States
I recommend this product
Amazing sponsorship opportunities
Hey I couldn't be more happier with you guys product. Saved me 100s of dollars and look forward to saving a lot more.
12/09/2021
Abel A.

United States
I recommend this product
Mx13 otr reset tool
It's hard for me to describe the satisfaction that I felt when I realized that the OTR tool actually worked! Then i thought; "it'll be just for a day or so", but no, this tool is great,I love it, it has saved me thousands of dollars, time, headaches, stress, you name it ! Save yourself a lot of stress, buy this tool, it's the best buy you'll make concerning your truck. Thank you OTR!!!!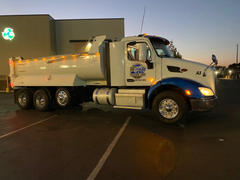 12/09/2021
Curtis C.

United States
11/28/2021
Jerald L.

United States
I recommend this product
Awesome
Easy to use just follow the instructions
11/11/2021
Rayan A.

United States
I recommend this product
Perfect device
It was going to save me a lot if I knew about it , but it's never too late it's worth
10/24/2021
Bret K.

United States
I recommend this product
It was pretty cool to use
They were very respectful to help me even in the process nice people
07/26/2021
Somchanh P.

US
Reset Tool for my Kenworth T700.
It works great. I like it.
07/26/2021
Paul C.

CA
Only tried one time so
Only tried one time so will review after several more times using
07/13/2021
Roberto R.

US
Excellent love it
Excellent love it
07/06/2021
Larry C.

US
Excellent tool
It has saved me from been financially abused by the dealership