The OTR Reset Tool is a plug-and-play tool that allows you to run commands such as forced DPF regen in less than 5 minutes.
Engine and Chassis Coverage
Perform vehicle commands over-the-road anywhere, anytime.
The Diagnostic Trouble Code + Aftertreatment system (OTR Reset) Tool is an advanced automated diagnostic tool that makes it quick and easy to understand what's taken your vehicle off the road.
Our patented algorithm means that as soon as you plug in the tool, it immediately starts working. No special diagnostic software, hardware, or button-mashing needed.
You'll have the power to reset fault codes, reset the aftertreatment system by reprogramming all the parameters to default values, and if necessary, perform a forced DPF regen of the DPF. Anywhere, anytime.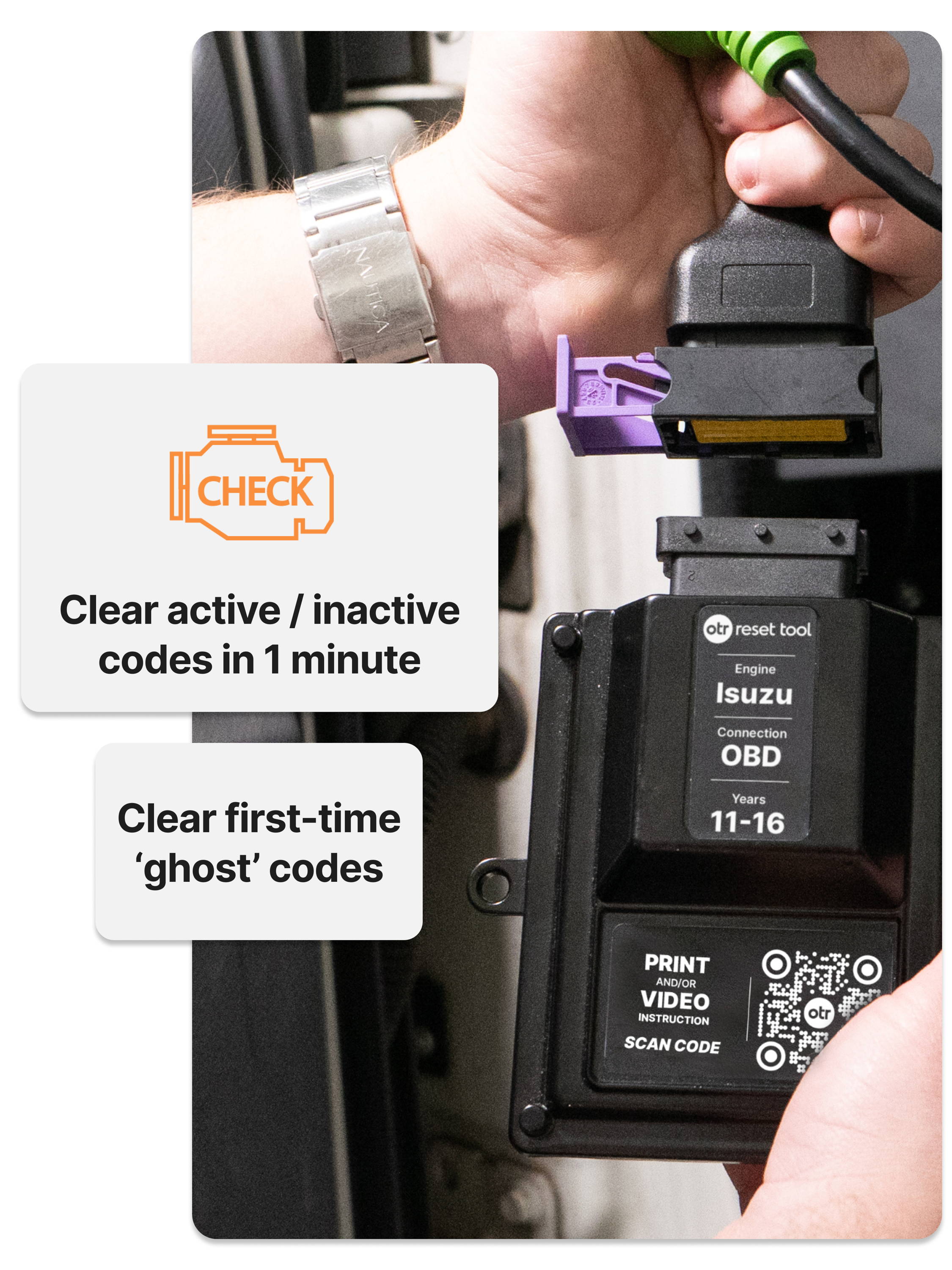 In less than 1 minute, handle DTC issues including...
Fault codes that determine that there is an existing issue. Certain active fault codes can be reset, however, if the problem has not been fixed the fault code will reappear prompting you to seek service.
Reset Inactive Fault Codes
Fault codes that indicate that there was a previous issue.
Reset first-time 'Ghost' Codes
Fault codes triggered by certain conditions that are nearly impossible to recreate.
Plus, overcome these aftertreatment issues in 3 minutes
The purpose of this function is to reset the diesel particulate filter (DPF) status parameters.
The purpose of this function is to reset the ECM learning data when the DPF is replaced.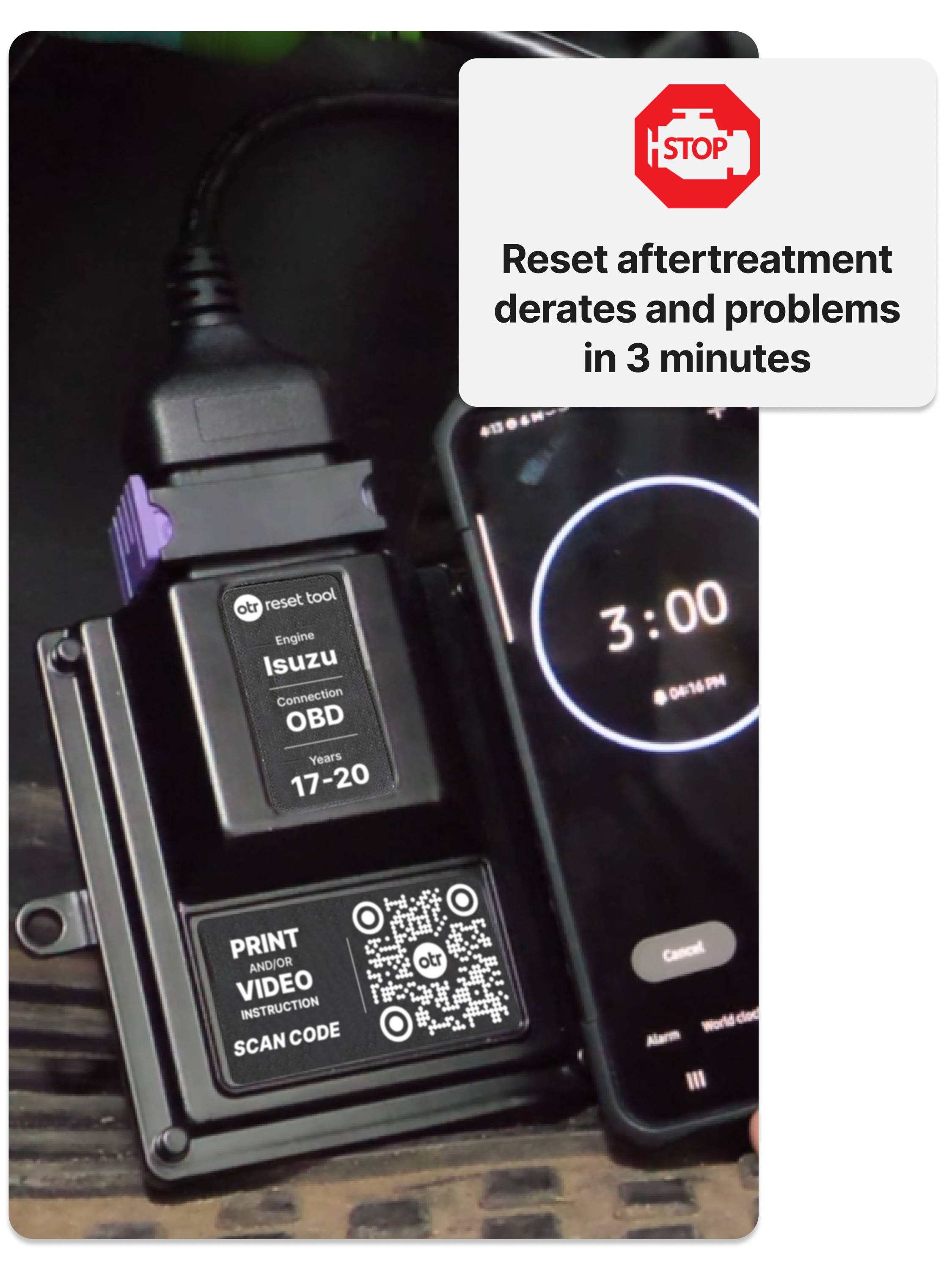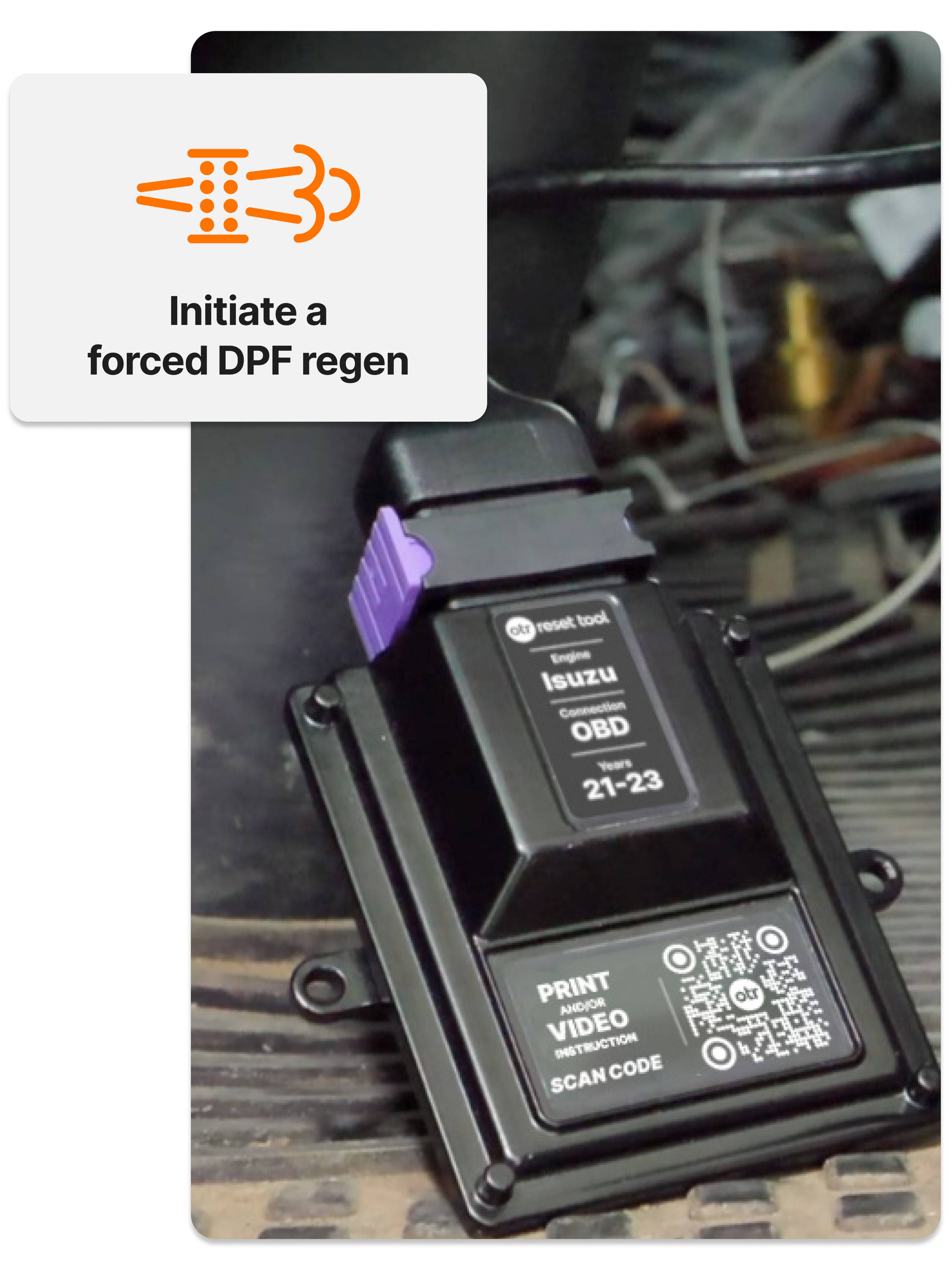 Initiate a forced DPF regen
What is a forced DPF regen? A forced DPF regen is performed when a diagnostic scan tool, such as the OTR Reset Tool, starts the regen process. The DPF soot load could be too high for a passive or active regen to occur, meaning you'll need to perform a forced DPF regen.
When to start a forced DPF regen?
When the soot level is too high for a passive or active regen to occur
When maintenance items are replaced on the aftertreatment system in order for you to clear certain fault code
To keep your DPF filters clean, which can save you fuel mileage and prevent breakdowns
Who's the OTR Reset Tool for?
The OTR Reset Tool is for drivers and fleet owners who are tired of paying every month for check engine lights, regens, and resets.
With this tool, you'll be able to:
Cut down on time spend in repair shops
Have control over performing forced regenerations
Drive confidently
Handle small issues yourself without being handcuffed to dealers for resetting of ghost codes, or basic maintenance/repairs.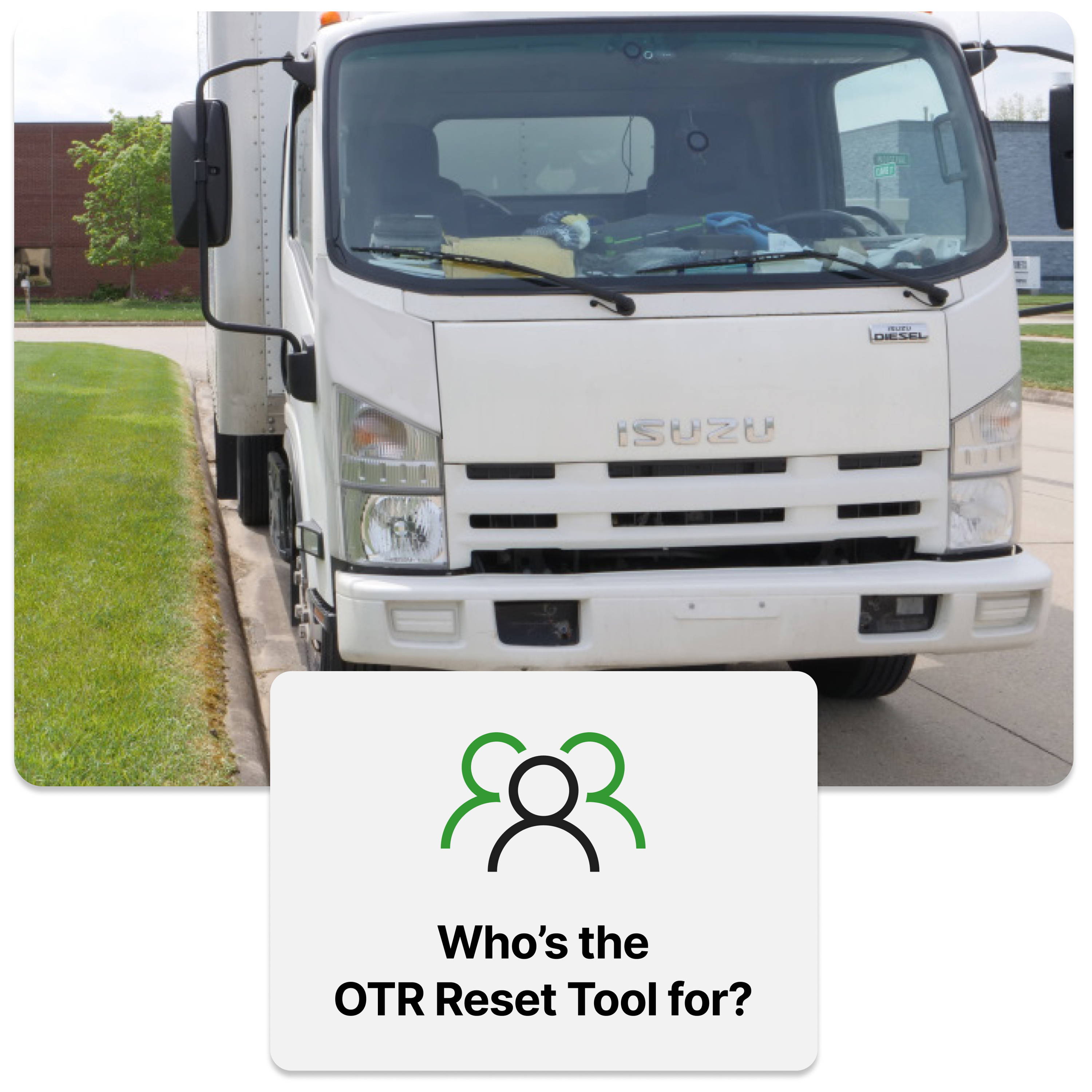 What does a forced regen do?
Forced regeneration is a diagnostic process that builds temperature to burn soot accumulation down to ash within the dpf filter. During this process, the truck's computer can closely monitor and test multiple portions of the after treatment system. This type of regeneration can only be performed when a diagnostic tool starts the process within the truck's computer.
What if the fault codes do not go away?
Yes, this can happen! If you have an existing issue or "Active Fault," you must correct the issue or perform a DPF regen for the code to go inactive.
The OTR Reset Tool helps avoid problems, aid in resetting parameters, and running a forced regen. However, if you have any component failures related to the aftertreatment system, they will still require repair.
Will a forced regen void my warranty?
Resetting faults, resetting soot levels, and running forced regens will NOT void your warranty.
How often to do a forced regen?
A forced regen can be performed as often as possible. As a general rule of thumb, we recommend once every couple of weeks to ensure that the filters are maintained.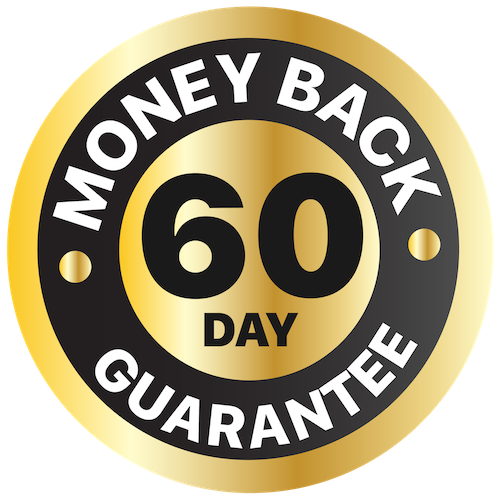 We get it, you don't know us very well yet. That's why all OTR tools come with a 60-day, no-hassle money-back guarantee. If this tool doesn't fit your needs for any reason, just let us know within 60 days of receiving your order, and we'll refund 100% of your purchase price. We've got your back.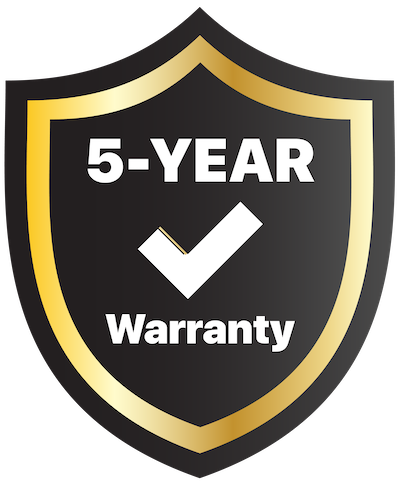 All our products come with a free limited 5-year warranty. Before any product leaves OTR Performance it is tested and retested to ensure it works as intended the first time. The 5-year warranty also includes one free exchange should there be an update for your particular Reset Tool.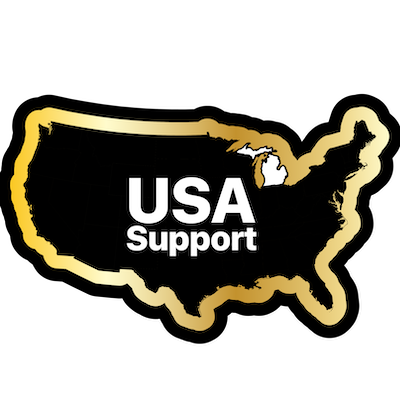 Located in Detroit MI, (EST). A truly committed team of trained experts that are there to assist with any customer service, technical support or general questions you may have. No bots. No bouncing. Real help from real people, when you need us! Contact us via phone, chat, or email anytime.
1. This product will not bypass the operation of any emission control
component. This tool is used to reset the modules after replacing aftertreatment components or initiating a forced regeneration.
2. You can use your display to find out what your fault codes mean or OTR Diagnostics. Some heavy-duty trucks will not allow you to view your fault codes. In such a case you will need to plug into a diagnostic software to read the DTC or use OTR Diagnostics.
3. Having a failed part will not remove the derate. You must repair the issue to reset the derate.
Customer Reviews
Write a Review
Ask a Question
09/02/2023
Robert V.

United States
I recommend this product
OTR reset tool.
love it ! will recommend to anyone
02/23/2023
john h.

United States
I recommend this product
john Virginia
Worked just as explained, great product. I have one for a Kenworth also saved me time and money from going to the dealership.