The OTR Reset Tool is a plug-and-play tool that allows you to run commands such as forced DPF regen in less than 5 minutes.

Cummins Engine and Chassis Coverage
Cummins Chassis Coverage
Peterbilt, Mack, Kenworth, Freightliner, Western Star, International, Volvo Trucks - All models
Does not work on light-duty Dodge trucks.
Paccar PX Engines Chassis and Covered
Paccar PX Chassis Coverage
Peterbilt , Kenworth Trucks - All models
NOTE: OTR Diagnostics will not work with the OTR Reset Tool.
In less than 1 minute, handle DTC issues including...
Fault codes that determine that there is an existing issue. Certain active fault codes can be cleared, however, if the problem has not been fixed the fault code will reappear prompting you to seek service.
Reset Inactive Fault Codes
Inactive fault codes do not indicate a current issue, but they may be a useful tool for monitoring the health of a truck's systems and detecting potential problems before they become critical.
Reset first-time 'Ghost' Codes
Specific trucks will display fault codes on the dashboard, and most of the time you'll have a check engine light or a check module message. After this, a screen will appear stating that the error has occurred. Many of the codes that appear on your dashboard fall into the category of "ghost" codes, meaning that the fault code was triggered by certain conditions that are nearly impossible to recreate.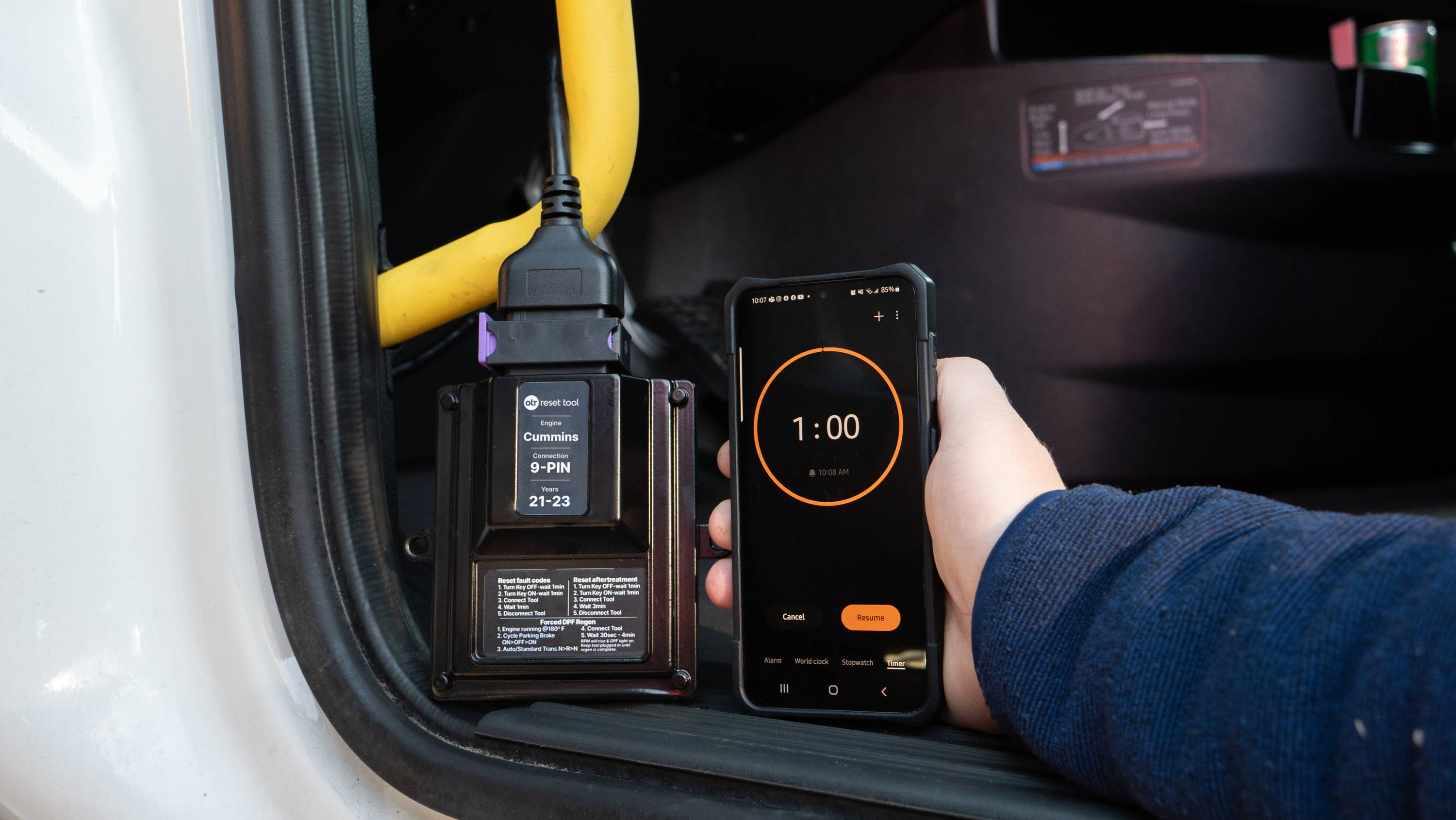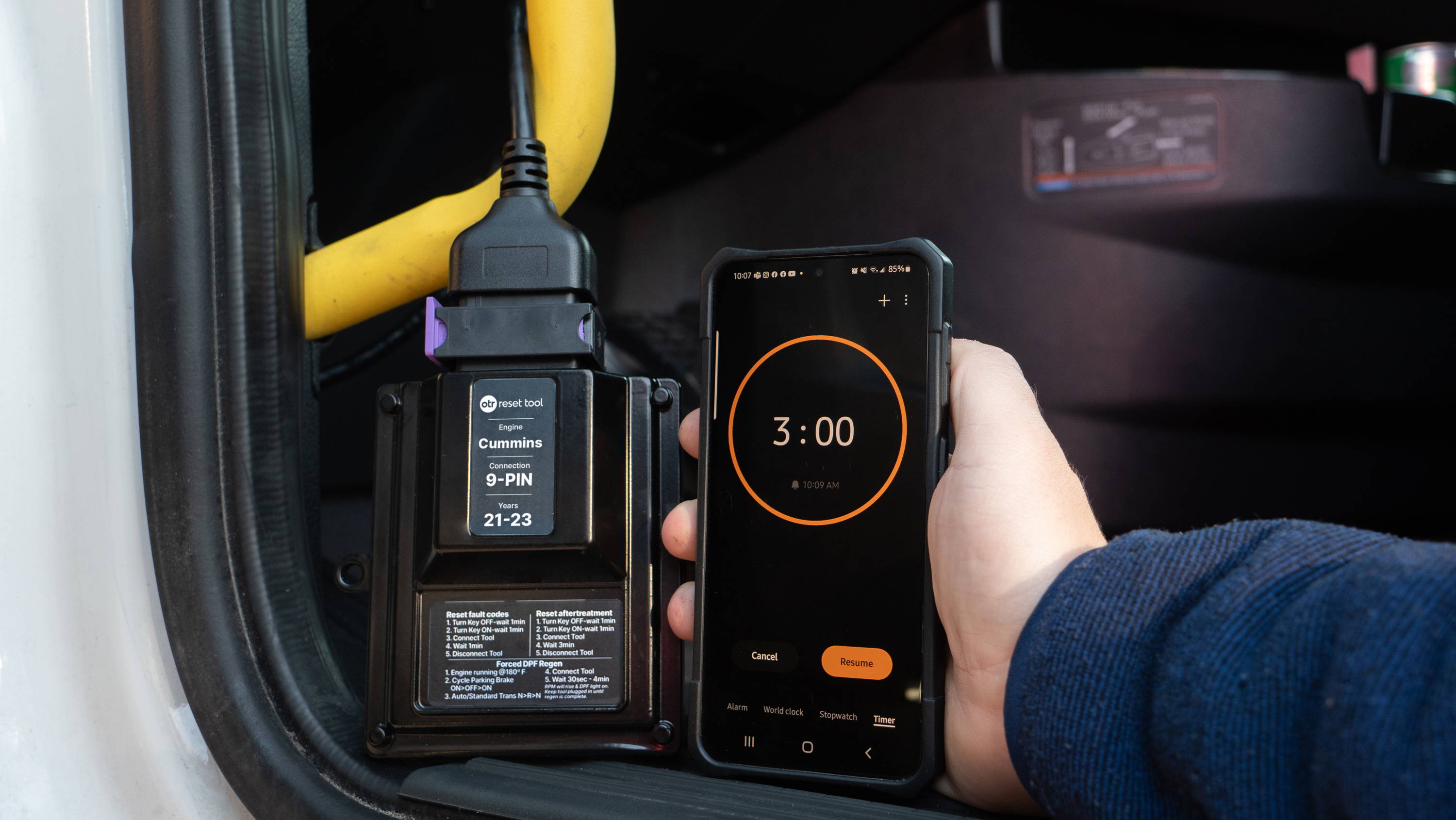 Overcome aftertreatment issues in 3 minutes or less
Ash accumulators have stored values in the engine control module (ECM). Ash level includes measurement of ash in the DPF
DPF accumulators have stored values in the engine control module (ECM). DPF level includes measurement of soot in the DPF
Reset Aftertreament Learned Data
Measurement of learned data based on various engine components to adjust your injection timing based on characteristics of your engine sensor values
Reset DPF Regeneration Timers
Measurement of time since the last DPF regen occurred. The calculation is based on time, miles driven, and fuel usage
Initiate a Forced DPF Regen
A forced DPF regen is performed when a diagnostic scan tool, such as the OTR Reset Tool, starts the regen process. The DPF soot load could be too high for a passive or active regen to occur, meaning you'll need to perform a forced DPF regen.
When to start a forced DPF regen?
✔️ When the soot level is too high for a passive or active regen to occur
✔️ When maintenance items are replaced on the aftertreatment system in order for you to clear certain fault code
✔️ To keep your DPF filters clean, which can save you fuel mileage and prevent breakdowns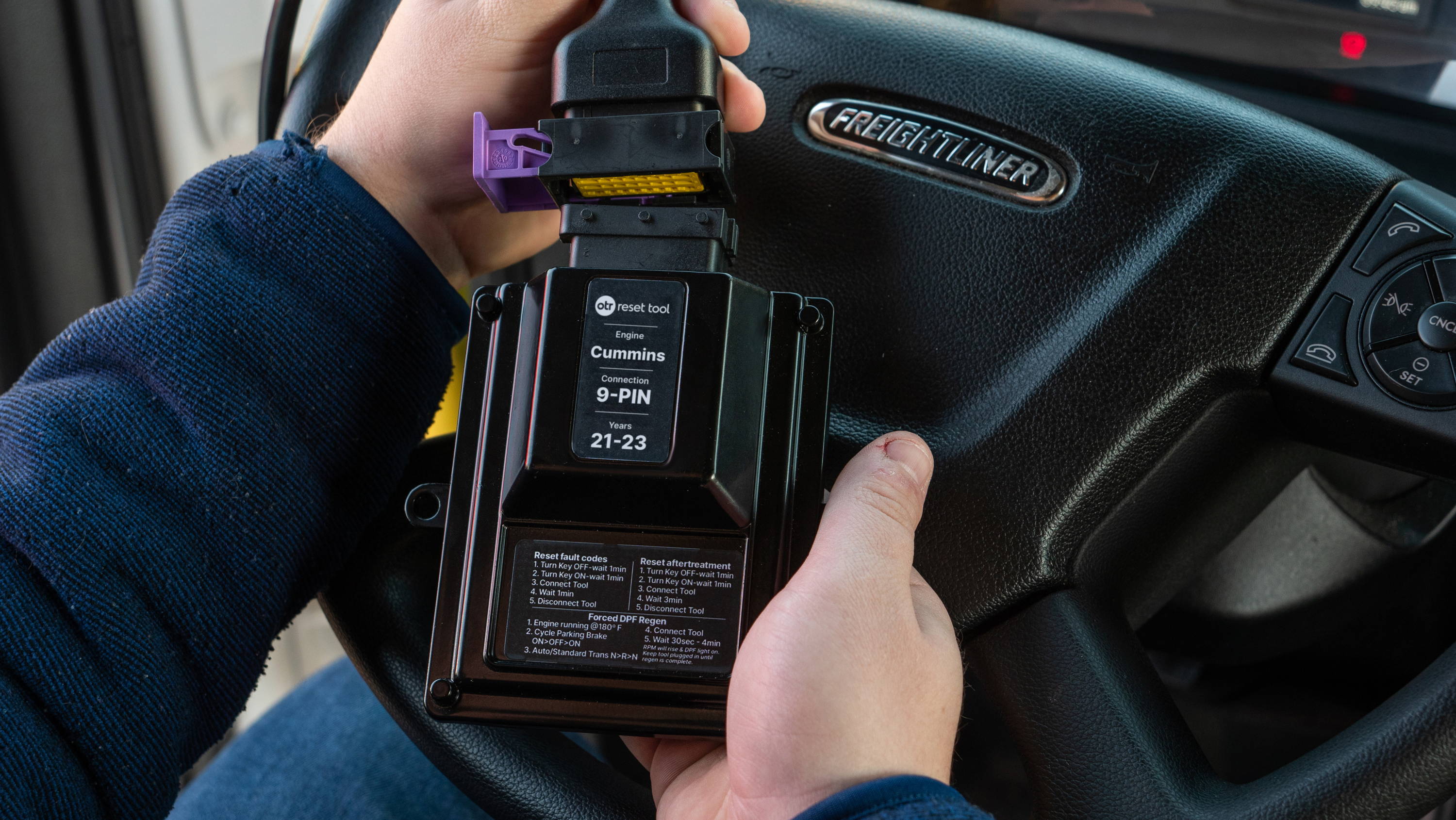 "Great product! Great tech service, gentleman on the phone was with me for a long time and helped me a lot!! Super super company!! best money ever spent"
How the OTR Reset Tool Helps with High Soot Notifications & Derates
When a failure occurs, this will prompt you a "high soot" notification on your dash and will derate your vehicle to seek service. You'd need to take the filter off the vehicle and send it to an approved DPF cleaning shop so they can assess how badly it's clogged.
If the filter is a good candidate for cleaning, then you'd perform that service and reinstall the filter on your vehicle.

This is where the reset tool comes in handy — because your filter is clean, but your engine controllers don't know it yet! The OTR Tool resets the system so your engine knows it's operating with a cleaned filter.
Who's the OTR Reset Tool for?
For those who are tired of paying every month for check engine lights, regens, and resets.
With this tool, you'll instantly be able to:
✔️ Cut down on the days your vehicles spend in repair shops
✔️ Get a deeper insight into your engine's performance and each rig's unique quirks
✔️ Drive confidently at night or out of state with less worrying about getting stuck
If you've ever lost a day (or a load) due to breakdowns, engine faults, soot level, or mysterious, un-re-creatable ghost codes, you need this tool.
What does a forced regen do?
Forced regeneration is a diagnostic process that builds temperature to burn soot accumulation down to ash within the dpf filter. During this process, the truck's computer can closely monitor and test multiple portions of the after treatment system. This type of regeneration can only be performed when a diagnostic tool starts the process within the truck's computer.
What if the fault codes do not go away?
Yes, this can happen! If you have an existing issue or "Active Fault," you must correct the issue or perform a DPF regen for the code to go inactive.
The OTR Reset Tool helps avoid problems, aid in resetting parameters, and running a forced regen. However, if you have any component failures related to the aftertreatment system, they will still require repair.
Will a forced regen void my warranty?
Resetting faults, resetting soot levels, and running forced regens will NOT void your warranty.
How often to do a forced regen?
A forced regen can be performed as often as possible. As a general rule of thumb, we recommend once every couple of weeks to ensure that the filters are maintained.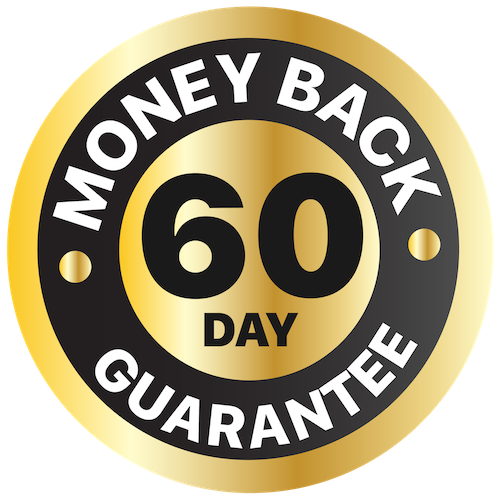 We get it, you don't know us very well yet. That's why all OTR tools come with a 60-day, no-hassle money-back guarantee. If this tool doesn't fit your needs for any reason, just let us know within 60 days of receiving your order, and we'll refund 100% of your purchase price. We've got your back.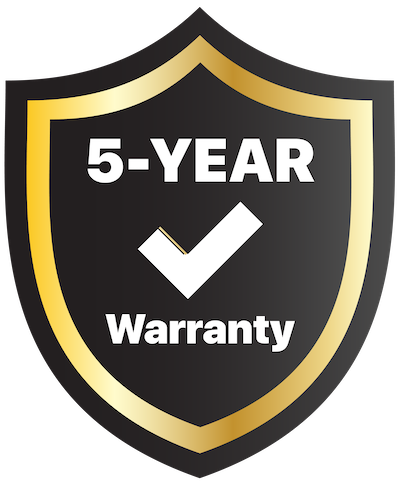 All our products come with a free limited 5-year warranty. Before any product leaves OTR Performance it is tested and retested to ensure it works as intended the first time. The 5-year warranty also includes one free exchange should there be an update for your particular Reset Tool.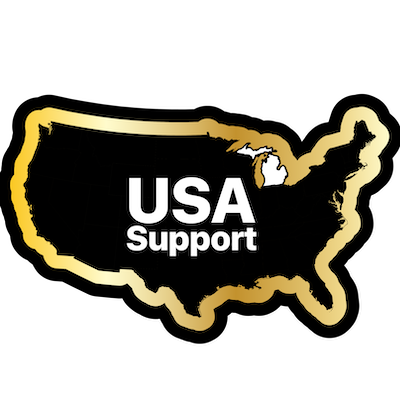 Located in Detroit MI, (EST). A truly committed team of trained experts that are there to assist with any customer service, technical support or general questions you may have. No bots. Real help from real people, when you need us! Contact us via phone, chat, or email anytime.
This product will not bypass the operation of any emission control component. This tool is used to reset the modules after replacing aftertreatment components or initiating a forced regeneration.

You can use your display to find out what your fault codes mean or OTR Diagnostics. Some heavy-duty trucks will not allow you to view your fault codes. In such a case you will need to plug into a diagnostic software to read the DTC or use OTR Diagnostics.

Having a failed part will not remove the derate. You must repair the issue to reset the derate.
Customer Reviews
Write a Review
Ask a Question
08/23/2023
Sun O.

United States
04/26/2023
Tom K.

United States
I recommend this product
Great looking high quality tool.
Have not had an opportunity to use it as of yet, but will let you know how it works for me.
03/05/2023
Steven S.

United States
I recommend this product
The OTR Performance Tool Works
I've used it to force regen, and to reset fault codes and it worked each time. I'm happy I made the investment in the tool, because it got me back to driving right away. Thanks for creating this awesome tool.
03/02/2023
CHARLES T.

United States
I recommend this product
OTR CUMMINS RESET TOOL
Easy to use, just followed the instructions and it worked perfectly. Will save me thousands over a couple years
02/14/2023
Jim L.

United States
I recommend this product
Simple tool, works as advertised!
Had an issue during a trip. Was able to repair myself and the tool was nice to have to reset the codes.
02/08/2023
Florentina J.

United States
I recommend this product
Excellent
Excellent. It is a great product.
02/06/2023
brian z.

United States
I recommend this product
nice
Nice 10/10 perfect AWESOMETHENKIU
12/24/2022
Dean S.

United States
I recommend this product
Awesome!!!!!
The most easiest thing to use I have ever seen especially coming from somebody who is so mechanically inclined if I can do it anybody can do it
12/12/2022
Joe L.

United States
I recommend this product
Did it's job
The tool did what it was supposed to do.
10/28/2022
Arcadio L.

United States
I recommend this product
nice
good .working tool it is good helper.
10/13/2022
Hugo A.

United States
I recommend this product
Little disappointed
I couldn't erase a derate mode end up stranded
10/17/2022
OTR Performance® Inc.
Hugo, I am really sorry to hear that the tool didn't do what you were expecting. Typically we find that a part has physically failed when the tool does not remove your derate but we would be happy to dig further into your scenario, Please don't hesitate to give us a call(586 799 4375 x3) or shoot an email over to support@otrperformance.com.
10/12/2022
Gene W.

United States
I recommend this product
Excellent Product
I used OTR Reset Tool for the first time last week on my 2015 Winnebago Itasca Ellipse, 43 Foot Cummins Diesel Pusher Motorhome. I performed a forced regen. It was very simple to use, worked exactly as advertised. The regen completed in about 60 minutes. Device is very well designed and robust. The company is a Christian company, praise God!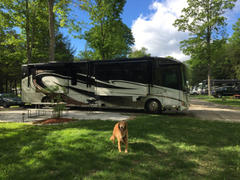 09/12/2022
Dan S.

United States
I recommend this product
Impressive tool!
I used the tool to reset a emission light on my RV. The dealer talked like they would just start changing sensors until the problem was fixed. I only had one code in the history, I cleared the code and has not reappeared for now.
09/10/2022
Tammie W.

United States
I recommend this product
OTR Reset tool , J Wood
I love this. It has helped me out so many times. My advice to any truck driver get you one. You will be amazed how it works you will be so thankful for owning it when you need it. I used it twice since I had it. And like I said both times it was a blessing to me Do you self a favor truck drivers pick one up for you my wife up with this one. Do what she was doing
09/10/2022
Jalal a.

United States
I recommend this product
It does work
I bought it as an insurance policy, had it plugged and everything worked the way its supposed. Small investment for a piece of mind.